How to Choose Refurbished Medical Equipment and a Company to Buy From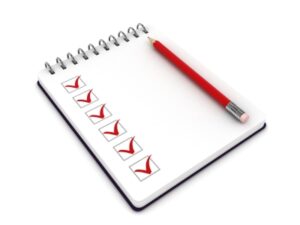 Selecting new or refurbished medical equipment for your new surgery center (or existing center that is upgrading equipment or expanding) can be an arduous task. Vetting the company you're buying from can be even harder. When refurbished properly, medical equipment can be extremely reliable and offer significant savings to the facility.
Four Questions to Ask and Find Out
The following are a few questions that you may want to consider prior to making a decision on the equipment and the company you are considering purchasing from:
Is there a significant price difference between new and refurbished?
Are there features of the product I am considering that I may not need?
How do I know if I am buying from a reputable refurbished medical equipment company?
What should I ask the refurbishing company I am considering about the products?
When New is Better than Refurbished (and Vice Versa)
Sometimes it just isn't worth buying refurbished items when comparable new items are just a small percentage higher. Items like stainless steel products, over bed tables, step stools, and the like are just not worth the price of refurbished for the most part. Buy these items new and you will have the same or better longevity without sacrificing any cosmetic or operational downfalls.
On larger items like operating tables, stretchers, patient monitors, blanket warmers, etc., significant saving can be realized, sometimes greater than 50% of new.
Wasting Money on Unneeded Features
Sometimes with new equipment you may be paying for features that you may not find useful in the facility. When reaching back a generation, you may be able to get all the features you need and save some money at the same time. For instance, if a manufacturer only sells operating tables that are rated at 1000 lbs, yet your surgery center has a policy of not performing operations on any patient over 400 lbs., then why pay for a 1000 lbs rated table? This is true in many other equipment types within facilities.
Furthermore, make sure that you are getting the right features to begin with. For instance, if you will never use over 200 watts of power in any procedure that requires the use of an electrosurgical generator, then don't buy a unit that has a 300 watt max output. Chances are you are paying for those extra 100 watts of power that will never be used by the surgeon(s).
A knowledgeable refurbished medical equipment company (or any distributor of new medical equipment, for that matter) should know readily which equipment fits your surgery center's needs. If they have an ounce of integrity, they'll never try to oversell you because (#1) they have a certain unit in stock they are trying to move or (#2) because they simply want to oversell you so they can make a greater profit margin. Refurbished medical equipment companies that are worth buying from are usually well established and are still around for good reason and ripping off customer probably isn't one of them.
Choosing a Refurbished Medical Equipment Supplier
This moves us to our next point, which is finding out of the company you are dealing with is reputable.
First of all, let you instincts guide your way at first. If they are cordial and seem knowledgeable, then that is a good start. If they are rude or short with you from the start, what are they going to be like when you have a problem with your equipment during the warranty period? If they don't have all the answers, that's ok, but getting back to you with answers should be prompt.
Once you ask for a quote, this should also be provided quickly and in an understandable format. If support documents (cut sheets, brochures, etc) are requested, this should be provided at the same time the quotation is sent, if not before, if requested. If it is a large item that does require extensive refurbishing, such as operating tables or lights, request a list of what their refurbishing procedure is. If they cannot produce this right away, then that tells you a couple of things (both bad).
The first is that they may not have one at all. Don't give them time to hurry up and open a word processing program and throw some bullet points on the page, run the other way – fast. The second thing it may tell you is that they are not asked often for this sort of thing. If they aren't, then that is bad news because that most likely means they are new in the business or not versed in refurbishing the type of equipment you have requested. Again, Run. Fast. Also, ask them for any supporting documents to research and decide for yourself, including references, company profiles, recent ASCs completed and what their specialties were, etc. They should be more than willing to "toot their horn" if asked. If not, then you may want to proceed with caution.
Ask them also if they have an in-house service department, or biomedical technicians on staff. This is vital to ensuring that the equipment is testing prior to leaving their facility.
Warranty is also a big consideration. Confirm what the company's warranty terms are and how that will affect you in case you have a problem during the warranty period. Lastly, in this new age of "throw a web site up and see who calls" in business, confirm how big the company's facility is, how many employees they have, and how long they have been in business. Fancy web sites can portray a company as a behemoth, when in actuality they may be a company of 1-2 employees that is working out of a tiny space that could be here today and gone tomorrow. Everyone has to have a starting point in business, but as food for thought, this is worth checking into.
Refurbished medical equipment companies should be much like any other distributor in terms of service and product knowledge, except possibly on a wider scale since they most likely see a vast array of different products. Most will sell both new and refurbished medical equipment, which is a positive because then many of these companies can become your single source for the majority of the equipment you need.
The Bottom Line
ask many questions
expect prompt answers and knowledgeable staff
make sure they have good references, and if not, keep looking.