Product Description:
Burton Super Exam 50® LED, Table Mount: SE50LT. The Super Exam 50® LED Model # SE50LT – Table Mount is ideal for medical examinations. Delivering higher illumination in a precisely controlled beam is just the beginning. Having value through more extended life, lower energy consumption and versatility is where the Super Exam 50® LED really shines.
Burton Super Exam 50 LED Features: The LED technology in this highly engineered optical system delivers the precisely controlled natural white light that is so important for your examination to reach an accurate diagnosis. The exclusive K-arm technology offers versatility and drift-free positioning, making it easy to use and dependable. Internal springs ensure smooth and easy positioning.  Together, the Super Exam 50® LED is ideal for your practice, whether it's obstetrics, gynecology, dermatology, or emergency medicine. They are designed for maximum movement in the horizontal plane.  Typical applications:  Floor-stand, Table mounted.
Additional Features:  Burton has taken its 80-plus years of producing the healthcare industry's finest lighting instruments to new levels with the launch of its LED series. Utilizing only 15 watts of power, the Super Exam 50® LED produces the light output equivalent to 50 watts of conventional lighting. That represents a 70% savings! Rated at 40,000 hours of life, the Super Exam 50® LED lasts 10 to 20 times as long as conventional diagnostic products. It is no wonder why LED technology is sweeping the healthcare market, and Burton is there leading the way.  See tabs for more information.
Like to know more about Surgical Lights?  Visit Surgical Lights in our Knowledge Center to learn all about them.  Click to view Venture Medical's Complete Catalog of Surgical Lights.
Have Questions?  Contact us today for questions or available options to fit your specific needs!
Natural white light
LED light module with a 40,000-hour life
The high intensity of 39,000 Lux at 24″
4000 K color temperature
CRI (Color Rendering Index) of 92
Universal input voltage
Self-Balancing, Drift-free K-arm with 42″ arm range
Floor-stand, Wall, Rail Mount, Ceiling Mount, and Table Mount configurations
Rail mount bracket that can be attached to a bed rail or wall rail
5-year warranty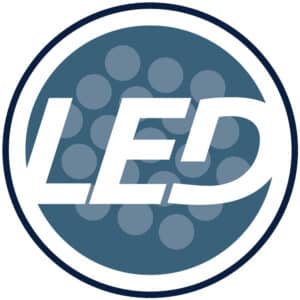 High-intensity of 39,000 lux (3623 fc) at 24″ (61 cm)
4000 K color temperature CRI (Color Rendering Index) of 92
Natural white light LED light module with a 40,000-hour life
Universal input voltage
Drift-free K-arm with 42″ (107 cm) arm range
Rail mount bracket that can be attached to a bed rail or wall rail
5-year limited warranty
Certifications/Approvals IEC 60601-1/ 60601-2-41 CE marked