Product Description:
The Oakworks® Fluoro Extender: 33975.  The shape is conducive to a variety of table placement applications, is radiolucent, and offers extra width only where you need to achieve greater positioning accuracy for optimum imaging.  Constructed out of a cost-effective radiolucent material – polycarbonate.
Simple, Easy To Use – Requires No Attachment Hardware.  Slide the Fluoro Extender under the tabletop pad.  Ask the patient to lie down on the table. Position the patient to suit the needs of the procedure. The weight of the patient will hold the Fluoro Extender in place under the tabletop pad. This optional accessory can be used with any Fluoroscopy Table. See Tabs for more information.
Made of a cost-effective radiolucent material – polycarbonate
The shape is conducive to a variety of table placement applications
Can be used with any fluoroscopy table
Inserts under the tabletop pad and requires no attachment hardware
For Foot or Arm Support (shown in use below)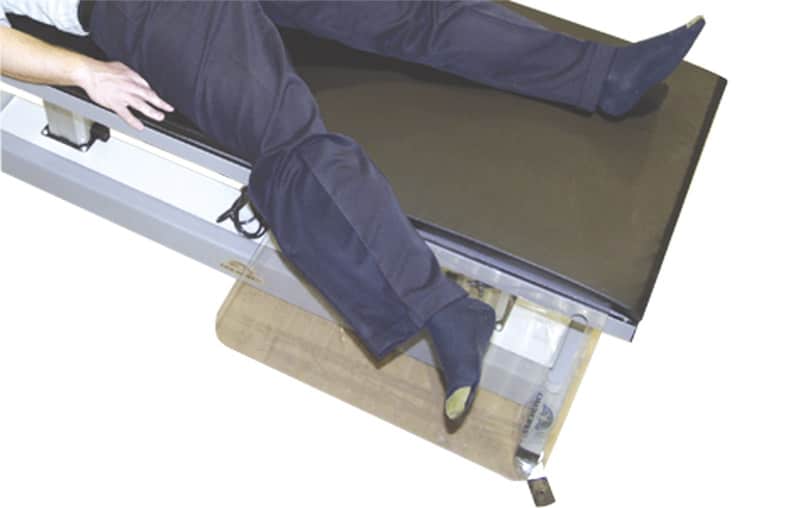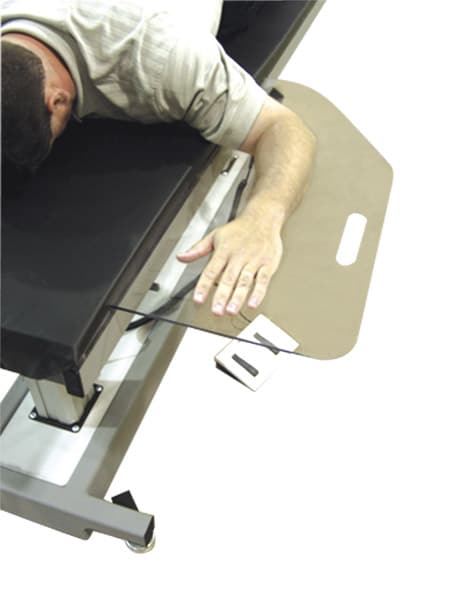 Weight: 6 lbs

Measurements: 23.5"W  x 30" L X 1/4″ Thick

Frame: Clear Polycarbonate

P/N: 33975