We're Going to the Show: FSASC Trade Show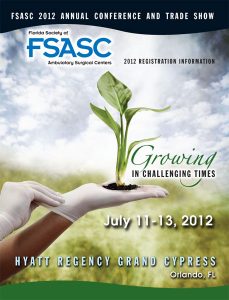 Starting tomorrow we will be attending the Florida Society of Ambulatory Surgery Centers Annual Conference and Trade Show. We love going to this event and meeting tons of people from all across the state of Florida! We have countless numbers of stories from visiting this conference in the past, which is why we're excited to come again this year.
We will be making things a lot more interesting this year by doing a lot of contests and giveaways on our Facebook and Twitter pages! To follow everything that is going use the hashtag #FSASC. We will be live Tweeting the whole event.
Make sure to stop by our booth for FREE blood pressure screening too! We will have volunteer nurses giving out free blood pressure screenings.
Overall we're really excited for another great time this year at the FSASC conference. We would love to meet you, so make sure to stop by our booth and say hello 🙂
See you soon!