Product Description:
The Oakworks Prone Pillow: The Oakworks Prone Pillow offers superior comfort while positioning patients properly.  Support patients in a prone or supine position for positive treatment outcomes.  Oakworks advanced lower profile design reduces excessive cervical extension/flexion while the resilient platform provides the optimal support needed for both prone and supine positioning.  See tabs for more information.
Are you looking for a different type or feature?   Click the following link to view additional Patient Positioning Devices to meet your needs.
In addition, we also offer Power Tables and Chairs, click the following link to browse Venture Medical's Complete Catalog of Exam, Treatment, and Procedure Power Tables, & Chairs.
At Venture Medical, we offer only the Best Quality New and Completely Refurbished Imaging, Pain Management, and C-Arm Tables – Priced to Fit Your Budget!
Superior patient positioning for any size/shape patient

Soft contact surfaces offer exceptional support

The design has large vent areas for easy breathing

Can be used with any fluoroscopic or treatment table

Low profile reduces cervical extension/flexion
Weight: 3 LBS
Measurements – Platform: 19″ x 19″ x 1/8 " thick
Crescent Face Pad: 12″ circumference
Adjuster Pad: 19″ x 3″ x 6″
Padding: AeroCel™
Optional Face Rest Covers Available
Upholstery: TerraTouch™
Available Only in the color shown below, Coal
P/N: 66180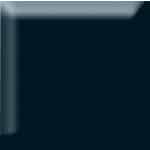 Please Note: Color may vary with individual monitor settings and capabilities