Product Description:
The OAKWORKS® CFPM400 Imaging Table. The Rectangular Top incorporates Oakworks' brand reputation for high quality and reliability in this new, cost-effective table. The CFPM400 is designed to accommodate mobile and ceiling suspended C-Arm systems. The Oakworks CFPM400 is a 4 movement table that has all the features required for successful pain management image-guided procedures.
CFPB400 Features: The Carbon Fiber Top has a dynamic height range of 26″ to 44″ accommodates low height patient wheelchair transfers to maximum height C-Arm mobility requirements for full lateral imaging. is capable of 10″ of Powered Longitudinal Travel (extend/retract), 15° Trendelenburg Tilt, 12° Reverse Trendelenburg, and 15° of Lateral Tilt, while at the same time supporting up to a 500-pound patient. Exceptional value for a 500 lbs patient weight capacity table. The table is mounted on a new low-profile base and can be easily moved from room to room and secured with 4 locking casters. Included with every table are a radiolucent tabletop pad, 1 crescent face rest pad, 2 supine cranial pads, and 1 padded safety strap.
The table promotes 56″ of Metal-Free Imaging Area for maximum C-Arm efficiency and is controlled by 1 hand control. Ideal for pain management practices, surgical centers, hospitals, and other multi-disciplinary medical facilities. Compatible with all major C-arm products. Cost-effective solution for all C-Arm imaging applications… you will NOT find a better value on the market today! See tabs for more information.
Designed to accommodate mobile and ceiling suspended C-Arm systems
The CFPM400 is a 4 Powered Movement Table
Superior image quality for fluoroscopy-guided procedures
All the features required for successful pain management image-guided procedures
height range of 26″ to 44″
Rectangular Top
Accommodates low height patient wheelchair transfers
Carbon fiber top
10″ of Powered Longitudinal Travel
15° Trendelenburg Tilt
12° Reverse Trendelenburg
15° of Lateral Tilt
Weight Capacity: 500 lbs
New low profile base
Easily moved from room to room
Secured with 4 locking casters
Promotes 56″ of the metal-free imaging area
Controlled by, hand control
Kill Switch (see close up below right)
Warranty
Included with Table:
Radiolucent Table Top Pad
1 Crescent Face Rest Pad and 2 Supine Cranial Pads: (see below left)
1 Padded Safety Strap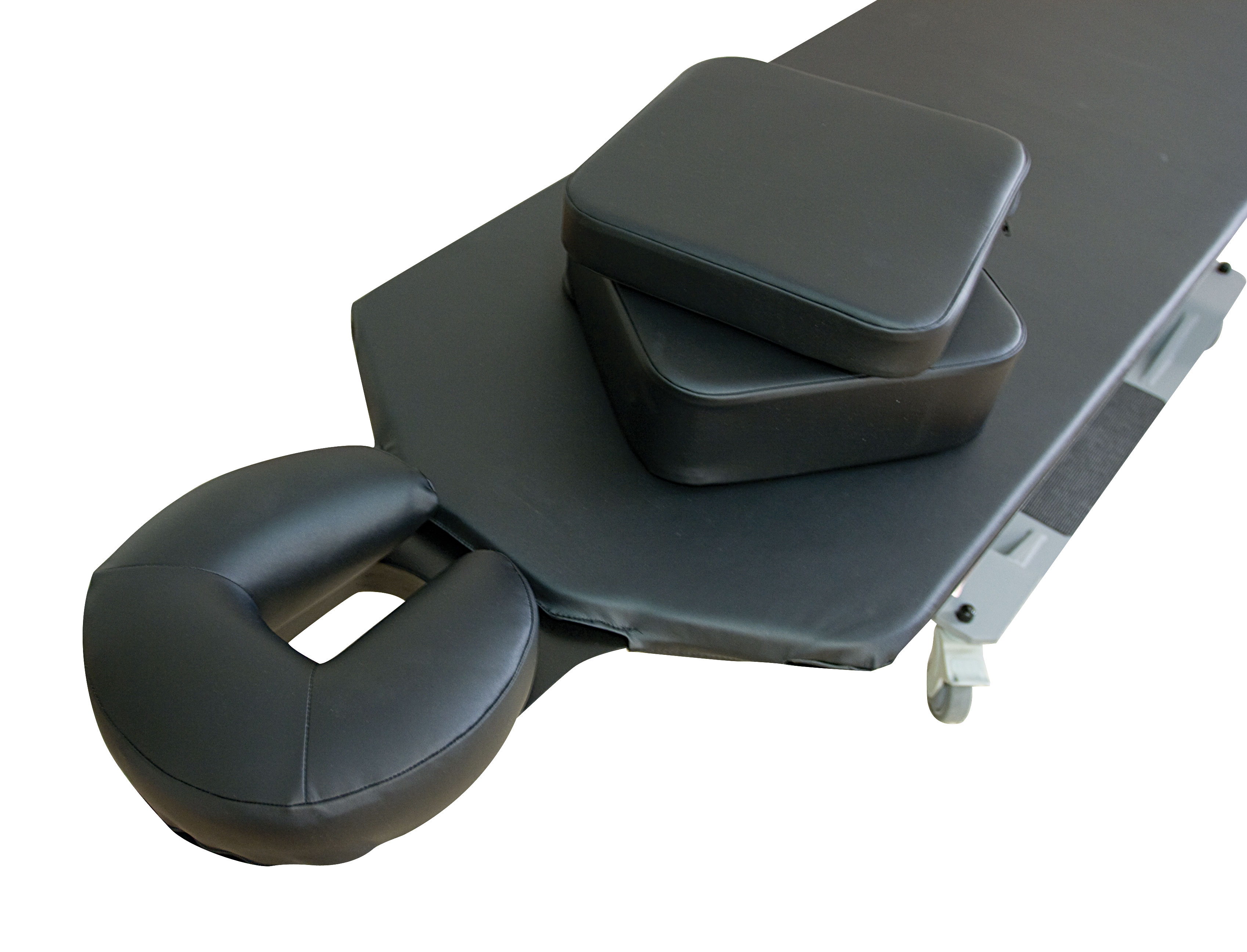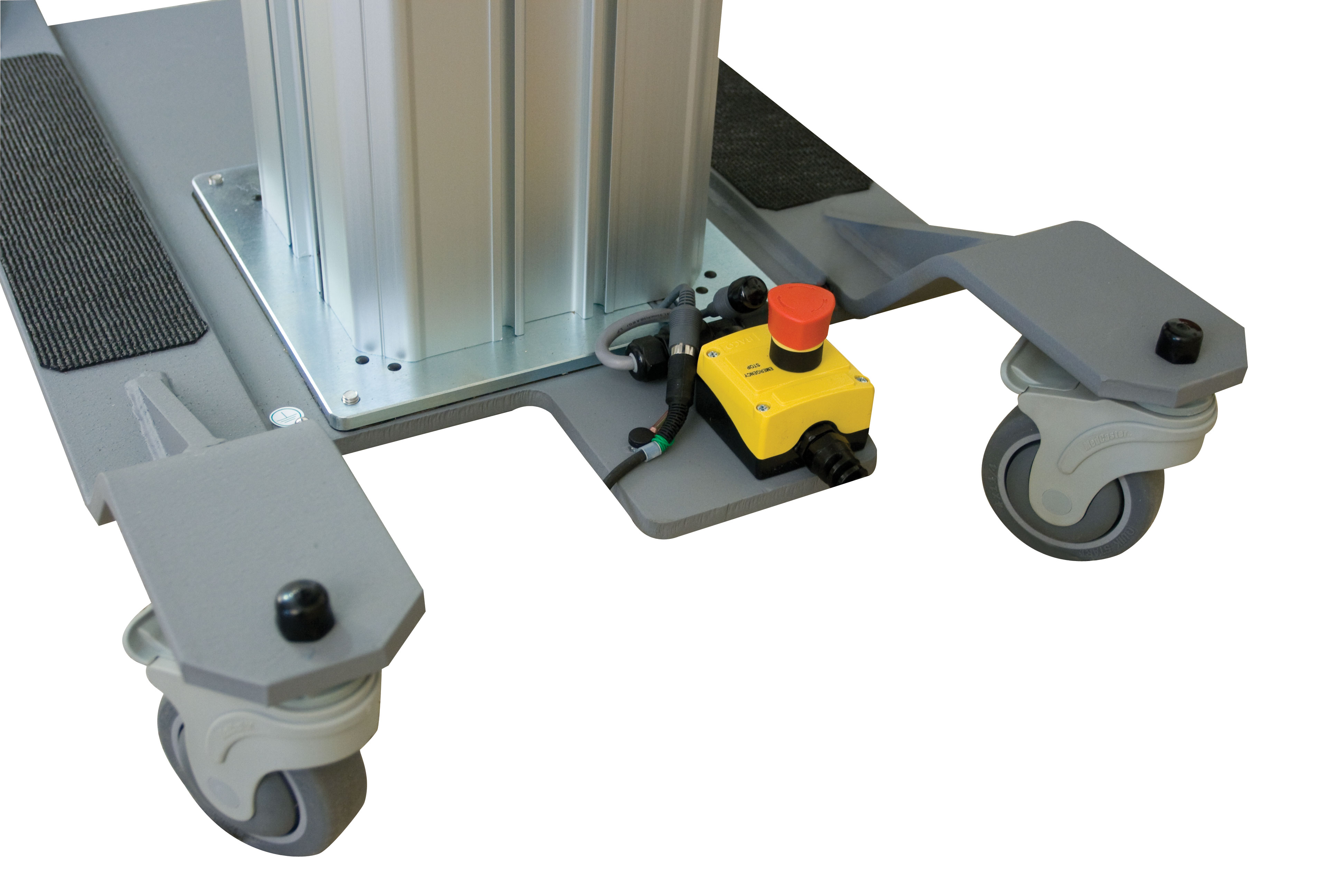 22″ x 84″ Carbon Fiber Top with integrated headrest
56″ of metal-free imaging space
Patient weight : 500 lbs (226 kg)
Height Range: 26″ – 44″
Electronics: 110 volt motor + 2x24v Tilting Motors (1 foot control 1 Hand Control)
1 Power Kill Switch
Locking Casters
Hand Rail Table Weight: 415 lbs (188 kg)
Frame: Single tower steel base
Warranty: 3 years parts, 2 years labor
P/N: 65570-T01
Oakworks CFPM400 Brochure (click to view)
Oakworks CFPM400 Video (click to view)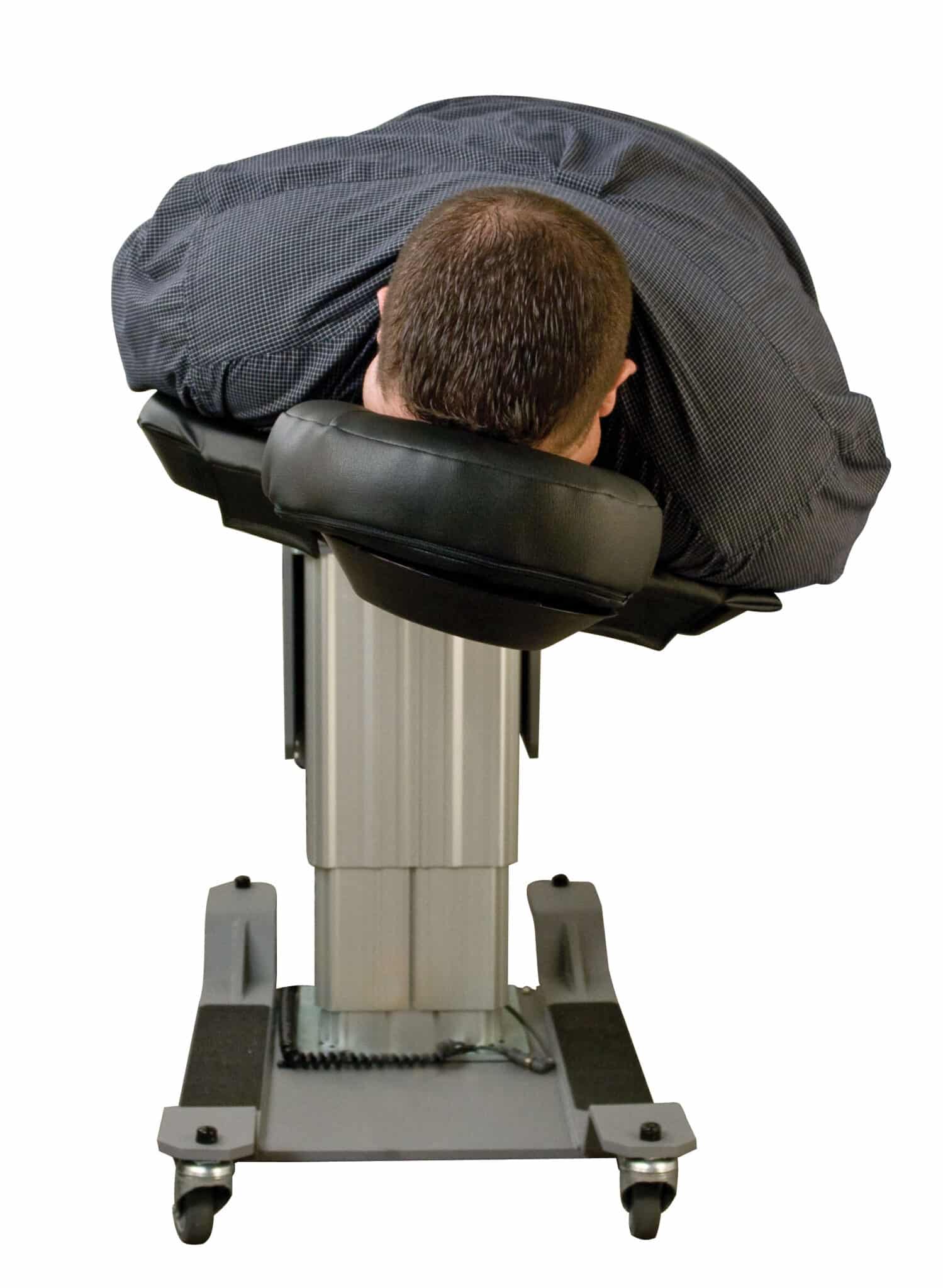 Available Options Sold Separately:
Sliding Cardio Panel – Electric – 30in. width + left side only
Sliding Cardio Panel – Manual – 30in. width + left side only
Side Rails (2)
Procedure Tray (30″ width table only)
Available Accessories Sold Separately:
Carbon Fiber Arm-board, 180 ° articulation, slides under table pad
Fluoro Extender, Polycarbonate-205 (shown below center)
8″ x 26″ Semi-Round Bolsters
Prone Pillow
Adjustable Face Rest Platform with Memory Foam Crescent (shown below right)
Foot Control