Product Description:
Burton AIM LED, Double Ceiling | ALEDDC.  Introducing Burton's NEW AIM LED Model ALEDDC, the most exciting revolution in diagnostic examination lighting. The AIM LED uses the latest advances in state-of-the-art lighting technology to achieve incredible performance and unsurpassed value and energy efficiency.
Additional Burton Double Ceiling ALEDDC Features:  The AIM LED provides 10% more illumination (45,000 Lux at 1 meter) than even the high performing AIM-50®. A 92 CRI rating produces very accurate color visibility which is important for an accurate diagnosis. With 10 times greater (20,000 hours) lamp life than traditional light source products, you will save more than $1,000 in bulb replacements alone. Additionally, the AIM LED uses 55% less energy.  See tabs for more information.
Would like to know more about Surgical Lights?. Visit Surgical Lights in our Knowledge Center to learn all about them.
Efficient LED Light Source
On-Hand Quick Release for Removable Handle
Removable Sterilizable Handle to Adjust Light Pattern
Stand-By On/Off Switch
Larger and Adjustable Light Pattern
Multiple Reflectors can be tilted simply by Rotating the Sterilizable Light Handle
Unique Y-Shaped Design facilitates placement of lighthead around the Physician's head
360º Limitless arm-system-rotation on single Ceiling Models
Arm System provides a maximum reach of 63″ and a diameter of 10 feet
5-year limited warranty
Manufactured in the USA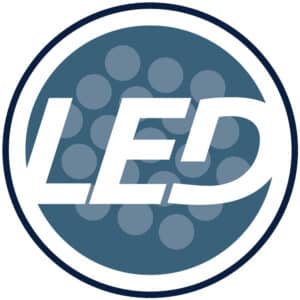 Illuminance: 45,000 Lux at 1 Meter
Color Temperature: 4,300ºK
CRI (Color Rendering Index): 92
The diameter of Lighthead: 20″
Light Field Diameter: 13′ – 15″
Depth Of Illumination: 54″
Focusing: Adjustable by Rotating Center Handle
Number of LED Modules: 3
Light Sources (LED): Light Emitting Diodes
Rated Life Of LED Lamp: 20,000 Hours
Swivel Radius of Lamp Housing-Ceiling Mounted: 63″
Height Movement of Lamp: 41″ Vertical Movement
Minimum Ceiling Height/Maximum Ceiling Height: 8ft/12ft
Power: 84 Watts
Certifications / Approvals: UL60601-1 /IEC60601-1-2 / IEC60601-2-41 MDD 93/42 EEC (CE Approved) CAN/CSA C22.2601-1 M90
Total Weight: Floor Version: 15.9 lbs, Single Ceiling Version: 15.4 lbs
Origin: Manufactured in the USA
Product Warranty: 5 Year Limited Warranty
Available Option Sold Separately:
Seismic Calculations Available: Call for details